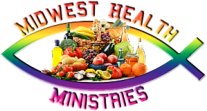 If you would like to sign up for our free Question & Answer
session click the E-Mail button below if a Saturday or
Sunday will work for you, we will be in contact with you.








Question & Answer

From time to time we hold Question & Answer
sessions related to the videos on this web site. The
sessions are held in Jamestown, Missouri when we
get enough people interested in them.
www.midwesthealthministries.com

© 2013 Midwest Health Ministries. All Rights Reserved.
Website Design by: Chad Lamberth at
www.OutdoorProMedia.com